Swift and Straightforward Bug Fixes for Your JavaScript Apps — Identify impactful errors at a glance. Sort errors by event count or users impacted to find ones that occur most frequently or affect a large segment of users. Get to the root cause of errors quickly with automatic diagnostic collection. Try it free.
Bugsnag sponsor
FlexSearch.js: A Full Text Search Library — Claims to outperform all of the alternatives while supporting features like multi-word matching and phonetic transformations. Happy in both the browser and Node.js.
Nextapps GmbH
📣 A Note..
If you don't always make it to the end of an issue, make this week an exception as we've interviewed Sandeep Gupta, the product manager of TensorFlow.js, an increasingly important part of the JavaScript ecosystem in the machine learning space.
React Native Developer - Remote — Join our fully remote team and help bring one of the leading recreational poker platforms to the mobile world.
Replay Gaming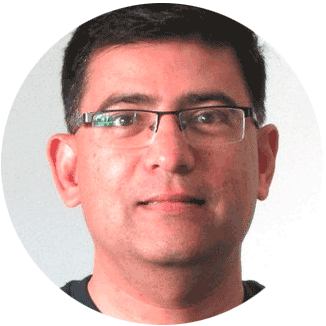 TensorFlow is an open-source machine learning framework (and dataflow programming in general) developed at Google that has seen a burst in popularity recently.
TensorFlow.js, released less than a year ago, brings the power of TensorFlow to JavaScript developers keen to do things like in-browser machine learning (though Node is also supported), and we caught up with its product manager to find out a little more about it:
How do you see TensorFlow.js opening up new opportunities versus the more established Python and C TensorFlow worlds?
In the browser, TensorFlow.js offers unique opportunities by taking advantage of the interactive user experience, sensors such as webcam, microphones, GPS, etc, and the ability to offer rich, real-time visualization experiences. See some fun demos here. For enterprises using Node.js, building ML solutions using TensorFlow.js means that the same teams working on their backend infrastructure can also integrate ML pipelines directly without having to stand-up separate Python-based data-science teams.
What's the most interesting use of TensorFlow.js you've seen so far?
We are continuously surprised by novel and interesting use cases of TensorFlow.js. Several examples are listed here in our gallery page. We love projects like Creatability and Handsfree.js, which allow you to make more accessible and handsfree interfaces and experiences for the Web and open incredible new opportunities. With server-side TensorFlow.js, Magenta Studio has built several amazing music generation plug-ins using powerful ML techniques.
While machine learning is perhaps the most noteworthy use case for TensorFlow, what interesting uses for TensorFlow.js do you see outside of that space?
At a low level, TensorFlow.js is fundamentally a math and linear algebra library so it enables non-ML numerical and computational uses. A great example is the work done by Uber in building their Manifold application. Although Manifold is a tool for Uber's ML visualizations, they are using TensorFlow.js for its extremely fast numerical computations in JavaScript.
But we are still in the early days of large scale data science in JavaScript. To make TensorFlow.js a widely-used general-purpose computational library, a lot of other numerical functionality would be needed in JS - similar to the rich data analysis toolset that exists in the Python world eg. Numpy, Pandas, matplotlib, etc.
Sandeep Gupta is the product manager of TensorFlow and TensorFlow.js.