Psst.. if you're wondering about the context of today's subject line, see the first ⚡️ In Brief.
| | |
| --- | --- |
| Together with  | |
Angular v16 Released — With the "biggest release since the initial rollout of Angular", v16 of the extensive framework introduces a preview of a new signals-based reactivity model (a.k.a. Angular Signals), RxJS interop, improved SSR and hydration, experimental esbuild support, Jest unit testing, and more.
Minko Gechev
💡 See the end of this issue where Minko makes the case for Angular in 2023.
Qwik Reaches v1.0 — In "other big JS frameworks that aren't React" news, Qwik has hit a major milestone too. Qwik's selling point remains performance through serving up as little code as needed on initial page load. "Think of it as streaming for your JavaScript," they say. Nonetheless, you get the JSX, directory-based routing, and middleware options you may be familiar with.
Qwik Team
Bring Your Team from Zero to 100 Deploys a Day — Curious about how companies such as Atlassian, Google, and Netflix deploy hundreds of times a day? What strategies do they use to achieve efficiency? This guide provides you with tips and tricks on how these companies scaled their deployments so that you can do the same.
Sleuth sponsor
A Practical Guide to Not Blocking the Event Loop — Engines typically run JavaScript in a single thread with an event loop. However, the nature of mixing synchronous and asynchronous tasks, along with the increasing popularity of workers for running code on separate threads, makes the landscape harder to navigate than it used to be.
Slava Knyazev
The const 'Deception' — If the exact role of const has confused you in the past, this will be a handy primer that digs into the distinction between "assignment" and "mutation" in JavaScript.
Josh W Comeau
Team Lead Web Development — Experienced with Node, React, and TS? Join us and lead a motivated team of devs and help grow and shape the future of our web app focused on helping millions explore the outdoors.
Komoot
Find JavaScript Jobs with Hired — Hired makes job hunting easy-instead of chasing recruiters, companies approach you with salary details up front. Create a free profile now.
Hired
🗣 A quick word from Angular's Minko Gechev
When Minko reached out to remind us of the Angular v16 launch, we decided we'd remind him that most JavaScript Weekly readers aren't using Angular (sorry Minko!) but to ask if he'd like to make the case as to why JavaScript developers shouldn't sleep on Angular in 2023. Here's what he had to say: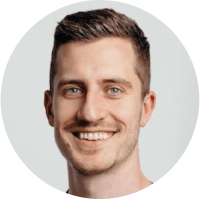 The problem in the JavaScript ecosystem we're solving with Angular is to provide a reliable, integrated solution that gives you all the core libraries and tools you need to focus on building apps, rather than fixing incompatible dependencies/API changes, etc. I understand that's what most technologies claim, the difference with Angular is that:
We're testing all core modules such as framework, router, forms, etc. on over 4,000 Google projects on every commit to guarantee stability and integration.
We're sharing updates in a predictable release schedule (twice a year) where we evolve everyone via the same mechanism we use to keep every project at Google to the HEAD commit on the main branch on GitHub. It's integrated as part of the ng update command of the CLI.
With the recent updates we've been:
Catching up with some of the use cases we were missing.
Advancing the performance and developer experience, while setting the foundation for more advancements throughout 2023 and 2024.
On the second point, we're expecting lots of more improvements in reactivity and SSR in the next 12 months.